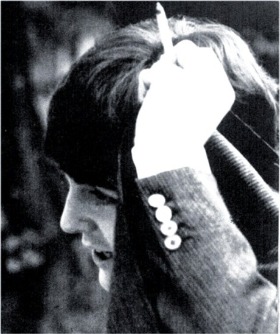 [The McCartney Charm]
"Leave me the F*%K alone!"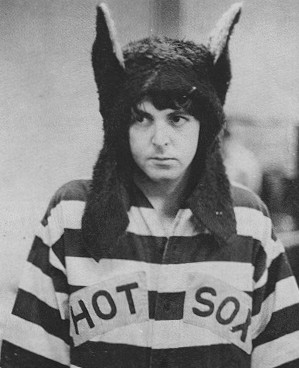 "Man, I gotta stop selling out."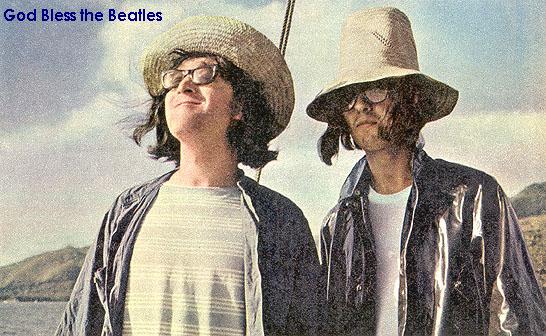 [The Beatles getting down with their feminine side]
George: Is this hair color working for me?
John: Does this shirt make me look fat?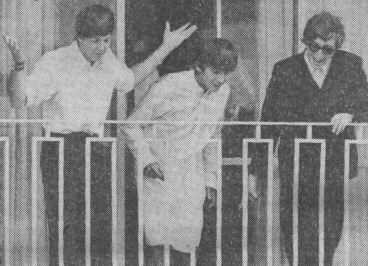 Paul: Sorry luv, but I have never heard of that woman in my life...I don't know you, leave me alone! Don't make me come down there, Francie!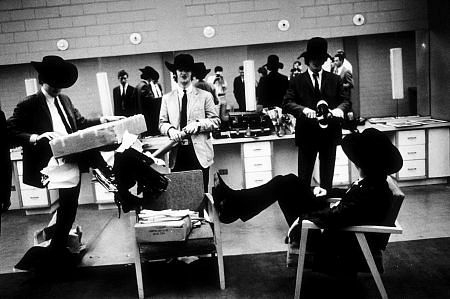 Beatles by day. Playboy-Pimp-Daddies by night.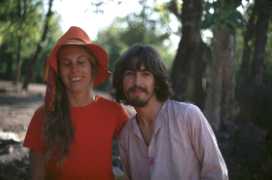 "Hosanna Hey Sanna Sanna Sanna Hosanna!"
[unless you're very hip w/ the '60s, you won't get this joke: Jesus Christ Superstar referance]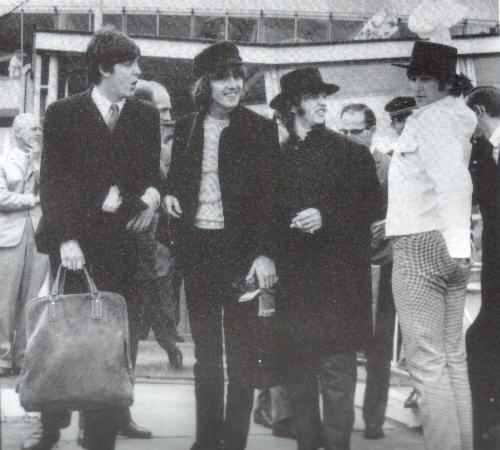 [John gets "cultural" on the Beatles tour to Spain]
John: I'm a Spanican!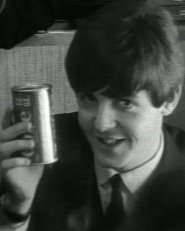 [Paul McCartney selling out? Who saw this coming?]
Paul: This is Paul McCartney of Liverpool and there is nothing I enjoy more after singing "Yesterday" (have I told you the story behind that song? Have I?) than quenching my thirst with a nice can of COKE. Yes, thats COKE, not Pepsi (for Pepsi is the devil, wicked wicked wicked!). If your a Beatles fan, you will LOVE Coke.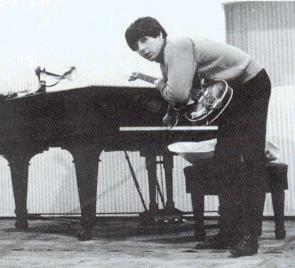 "Were you looking at my bum, were you?! Cheeky monkey!"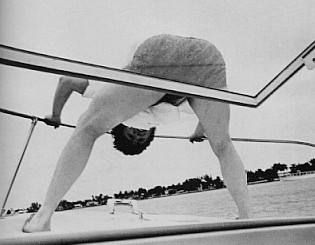 "Were you looking at my, ass? Were you?! Ass-looker!"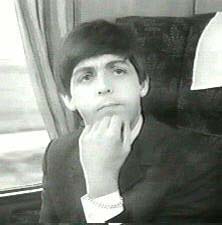 "Hmmm, why IS prostitution illegal? Selling's legal, screwings legal. Why isn't selling screwing legal?!"
George's Home in Friar Park. How the HELL did the attacker find him?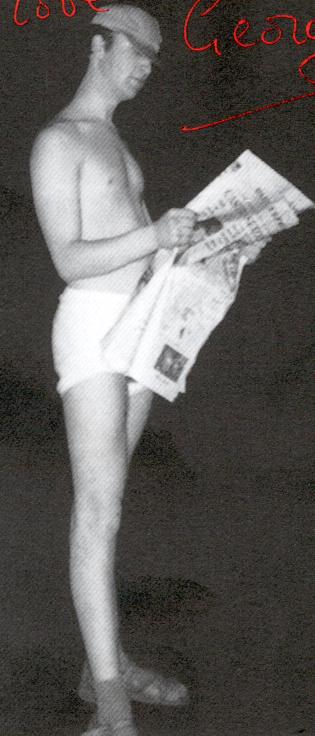 "Ladies and gentlemen, presenting my KNICKERS!"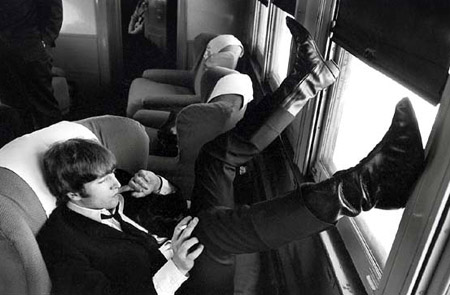 "Ladies and gentlemen, presenting my p*%&@!"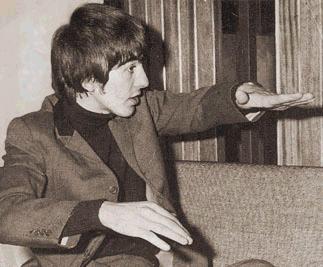 "You should have seen me, I was THIS high."
Paul: "So fellas, don't you think taking a picture of us doing this would make a gear album cover?"
[In reference to "Driving Rain"]
The Ladies' Man at work.
"And THAT, my friends, is where babies come from."
"Oink oink."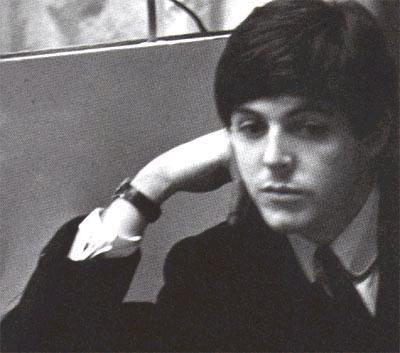 "If a tree falls down in the woods and no one's there to hear it..."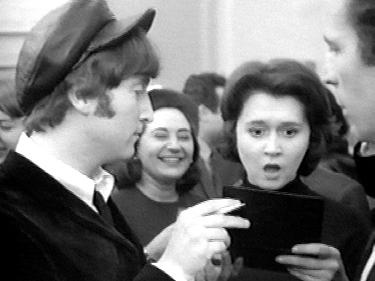 "Good heavens! What's a 'doggy-style'?"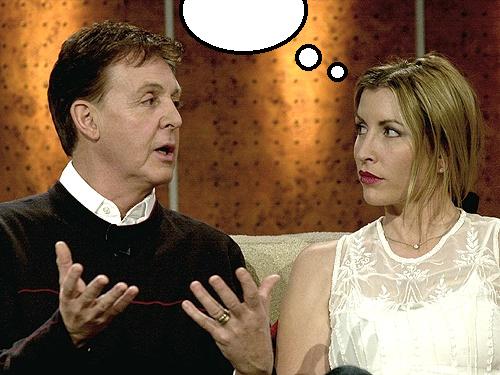 "What the h-ll is he talking about?"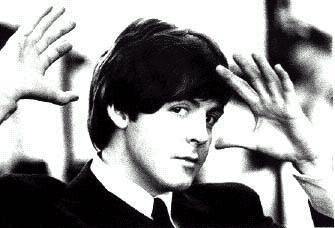 Hands above the sheets, McCartney!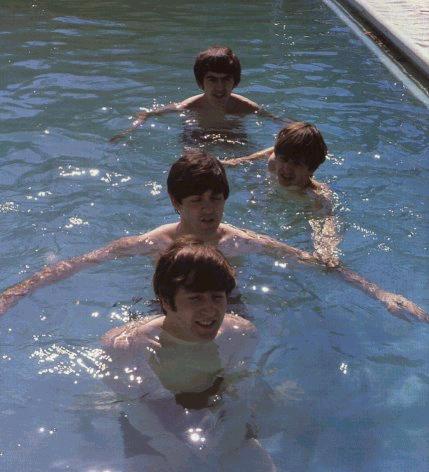 Hands above the water, Lennon!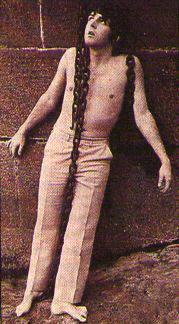 "So Linda, no one else is going to see these pictures, right?"
Got an itch, George? No, I'm not talking about your neck...
John and George, enjoying the view?
"With a face like this, the Beatles are SURE to remember me."
"It is I, Sir Mac, and I am going to pump [clap] YOU UP!"
"And that, boys and girls is why we DON'T SMOKE CRACK."
"Now's your chance...RAPE ME!!!"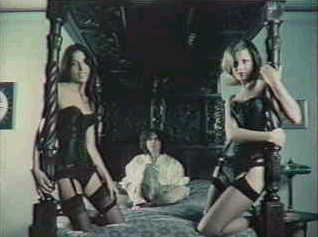 Welcome to George's Shagging Lair. Millions served.
"Soup or salad?!? These are the decisions that shape our lives!"
George's Wedding Day. [To photographer]: "How YOU doin'?"