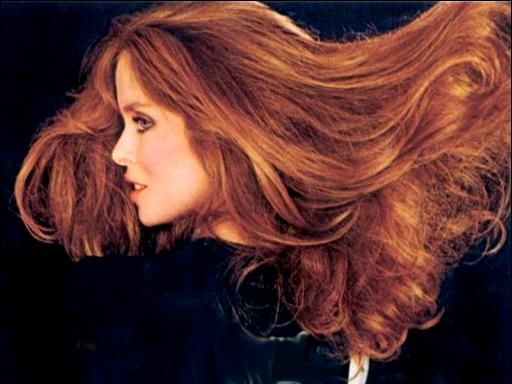 So you've got the long, luscious locks ... but you don't know what to do with them? We can help! Taking your hair from drab to *dazzling* is easier than you'd think; whether it's giving your curls a boost, or turning that limp, straight coif into a volumous, vixen mane! Using our thorough hair care guide, we'll teach you the styling techniques to get that gorgeous mane you've always dreamed of! And as always, using the beautiful Beatle girls as our prime example of mimicry, these styles are timeless and stunning.

The Sultry Sex Kitten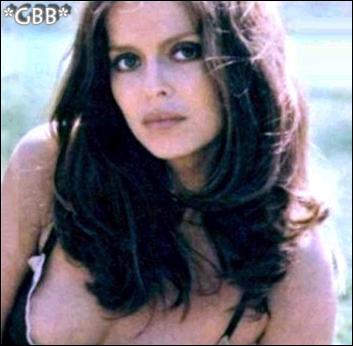 There is a dinstinct difference between "cute"...and "sexy". To be cute is generally assosciated with being "the pure of heart" and innocent. Wide eyed, baby cheeked, and little girl smile go along with *cute* (and within the Beatle goddess world, you're looking more along the lines of Pattie Boyd and Jane Asher). But to be sexy...it's an entirely different field. *Sexy* is portaying iconic style, sporting a sultry pout, and often generating the "come-hither" look. It's being irresistable, without trying to hard, looking luscious, without bearing conceit. It's what seperates the women from the girls, the kittens from the canaries. Wearing our signature *Sultry Sex Kitten* look is more than a hair style, it's a statement! You're bold...you're beautiful...and you are ready to take on the world!
Going From This...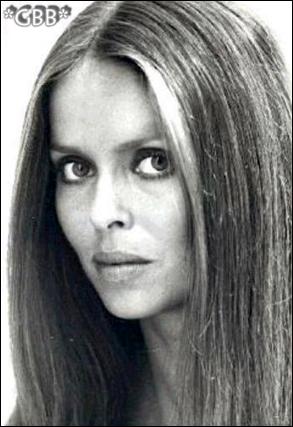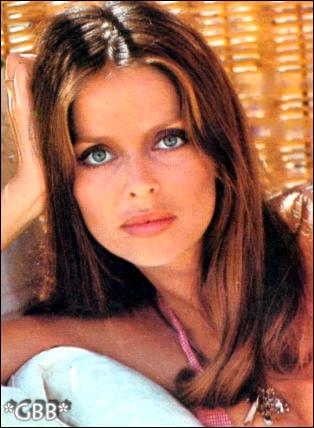 To This...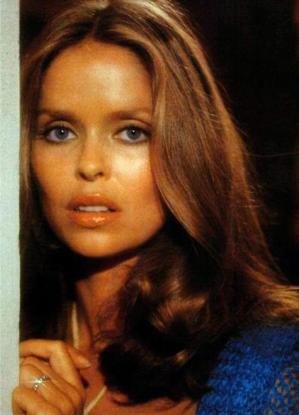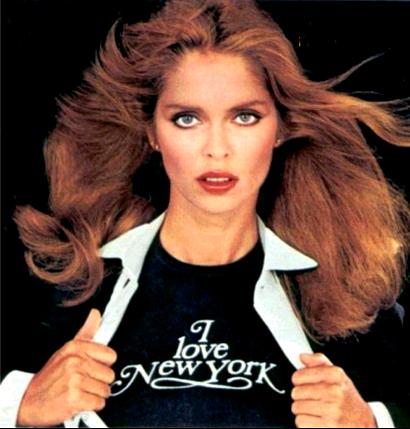 *The Sultry Sex Kitten* brings out the body, and vitallity of your natural hair, giving normal straight locks a gust of windsweep and volume. This style looks great on mods of all hair colors! If you have brown to auburn hair, you're going to look more like Barbara (shown above). If you're a blonde, you'll be purring more like Brigitte Bardot (and who could complain to that?). When describing how to achieve any look, I find it easier to describe what *I* do. You can take notes, or simply print the text on this page, if you'd like to try it out for yourself! Let's begin!

Instructions:
1) First of all, you're going to need medium to long hair for this to work. It looks best on girls with chest-length hair, but hey, not all of us are so fortunate. Over a year of growing out MY hair, it finally reaches just to the middle of my back so I've definitely got the length down. First things first, I'll wash my hair using a volume enhancing shampoo and conditioner. This certainly helps when you're looking to get a sex kitten mane, and if you have naturally straight hair like mine, it's all but necessary!
2) Next, I towel dry my hair, leaving it partially damp. To create extra body, I use a palms' full of Wella Liquid Hair Energy Styling Volumizing Foam (available at most salons, or Visible Changes). Of corse, any hair volumizing spray/mousse will suffice but remember to avoid heavy gels. Though their intentions are good, these can undoubtedly weigh down your hair and leave an overall wet, and sticky look. We are aiming more for that soft, touchable feel.
3) I distribute the volume enchancer evenly through my locks, and using a wide-tooth comb, carefully brush out any snarls.
4) It's time to blow dry. This part may be a little different than what you're used to. Instead of brushing my hair straight and blow drying it down, I tilt my head to one side, create an extreme part and blow dry my hair in the opposite direction of which it will fall. Once this area is dry, I tilt my head in the other direction, and do the same. This creates volume on the sides of the crown. Briefly, I'll graze the dryer blowing the front section of my hair back (to partially dry my chin-length bangs. Blowing them directly backwards will allow them to fall in more spontaneous directions). Then, I turn my entire head upside down, and blow dry the remainder of my hair like this, until it's completely dry.
5) Here comes the fun part: Your sexy cameo hair toss! After your hair is completely dried, toss your head back rightside up. Once I do this, I see my hair bigger than ever before! It gently falls back into place though, only packed with more volume. I lightly brush my hair through, and use a lot of finger-brushing to wrestle out any tangles. Next, I whip out the secret weapon: John Freida Frizz Ease Secret Weapon, that is (and you thought his line only applied to blondes!). This flawless finishing creme is all I need to set down any stray hairs or parched frizz. It's important to restore the moisture lost in your hair, after a heavy blow drying. Secret Weapon, available at any drugstore, will perfectly smooth your strays, giving it a supple, shiny texture. But only apply an itty bit! You do not want your hair to get weighed down, or look oily. Pay special attention to your ends.
6) By now, I am ready and rearin' to go. I can give or take with a light mist of hairspray to keep my tendrils in place. However, if you're willing to go that extra mile, you have the option of one extra step. Hot rollers. God's gift to women. Using a set of large hot rollers, first seperate your hair into three sections. Pull out a two inch section in the middle (sort of like a mohawk), and then, make pigtails on each side of the 'mohawk'. Now, you can carefully roll in your hotties on the center section, facing backwards. Afterwards, pull out one of the pigtails, and set in your hot rollers, facing inward (do this to both sides). Leave these in for a quick ten minutes, then unleash the locks! Finger comb out any harsh crimp lines or stiffness, set with a light hairspray, and you're finished!