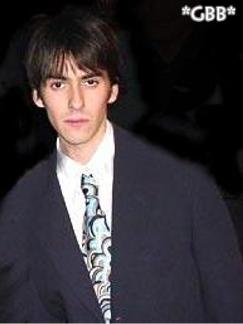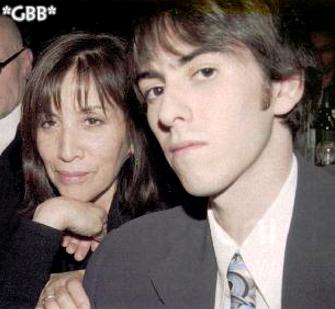 OOOooooh. Everyone hail George Tebbens. He did us all a very good deed, by this photograph. I'm having another moment.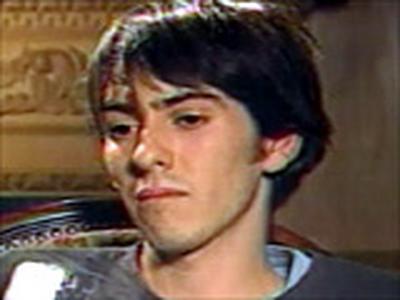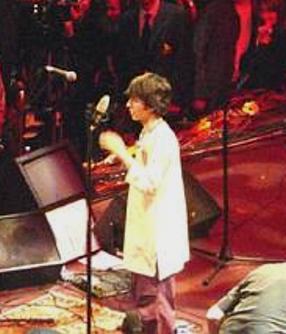 "AAAAAAAAAAAAAHHH!!! It is TOO sexy!!!"
- Antonio Banderas Spanish Back-Round Singer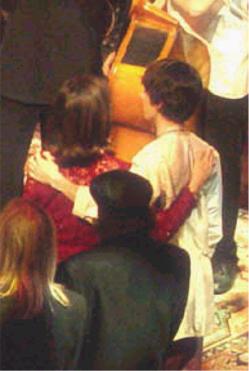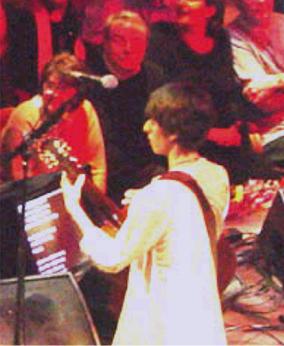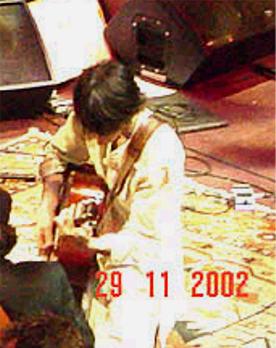 Silly and cute smile from Dhani.
Looking absolutely Georgeous with his sexy, sweaty flipped out hair at the tribute concert.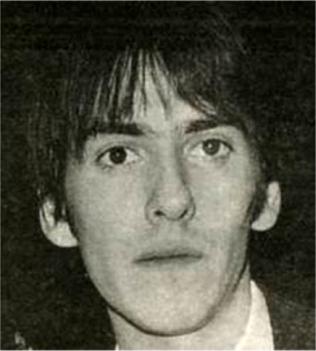 Rare shot taken in October 2002. Cutie pie!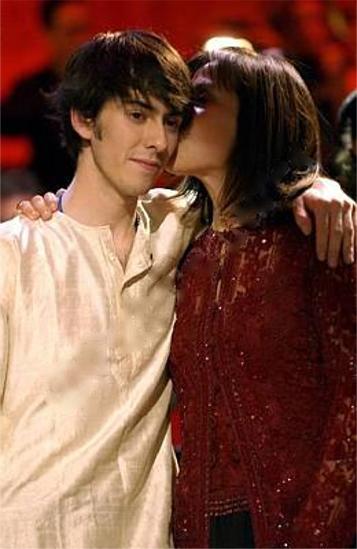 Mommy kissing her handsome, young man.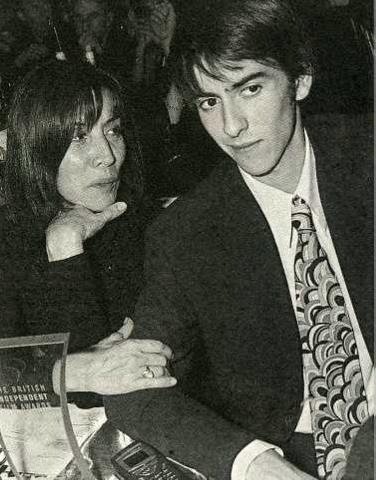 We're digging the psychedeliac tie, Dhani.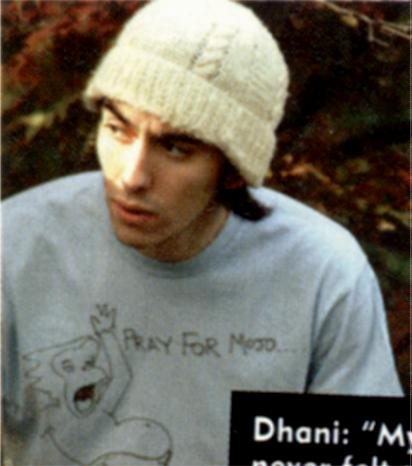 This picture makes me laugh AND swoon. First and foremost, he looks absolutely stunning with that gorgeous face and cute hoodie. But my God, that shirt!! Hahaha - Pray For Mojo! This is surely George's son!
These images are NOT mine for the claiming, and as you can well see, I have creditted the awesome photographer above. However, I *have* editted all the pictures on this page, for clarity sake purposes. Please be considerate and don't just take these (especially, those taken by gtc-hct! If he has a problem with the use of those on this page, give me the word and I'll remove them immediately!).